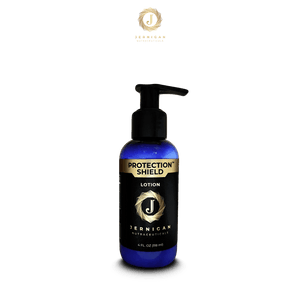 Don't have to use much
Was worried about how small bottle was but a little goes a long way. I really like it. Had a eczema or something flare up around nose and chin hasn't cured it but really soothed it. Will buy again
These comments have not been approved by the FDA. This product is not intended to treat, diagnose, or address disease. All of the products in the Jernigan Nutraceutical product line work to enhance and support the restoration of the structure and function of the body's crystalline matrix. Always consult with your healthcare professional before beginning this or any other dietary supplement.
Frequently Asked Questions
How Many Drops Should I Take?
What's The Difference Between The Apple Cider Vinegar Base Remedies And The Ethanol Base Remedies? Which Is Best For Me?
What Is Ethanol?
Why Do You Use Apple Cider Vinegar?
Are Your Products Safe If I Have Celiac Disease/Gluten Intolerance?
How Much Is A Dropper?
How Long Will One 4oz Bottle Last Me?
What Is The Weird Substance In My Apple Cider Vinegar-Based Bottle?
My Doctor Gave Me A Dosage For An Apple Cider Vinegar-Based Remedy In Drops/Droppers. How Do I Do This Without A Dropper?
Why Dont The Remedies With The Apple Cider Vinegar Have A Dropper?
Are Your Products Vegan/Vegetarian?